Candidly objectively matches Employers with Software Developers based solely on their programming skills, ensuring that the screening process is zero bias.
Imagine being a capable Software Developer with all of the right skills for a job, only to be disqualified for the perfect role because of your level of education or lack experience within a specific industry or role. Candidly Founder and CEO James Knupfer has been there.
Like many, James went straight from high school into a long and successful career in the corporate sector, working across Africa building technology teams. However, despite a wealth of skills and over a decade of experience, he was overlooked for similar roles almost immediately when applying for new positions at other companies due to only having a high school diploma.
Frustrated, James earned his MBA and found that adding those three letters to his resume opened all the doors that had previously been closed to him. Yet his hard skills hadn't changed.
James' experience made him realize that the screening and hiring process is broken, and that capable candidates are routinely being discounted or overlooked based on biases such as not having the "right" qualifications or work experience.
This realization was the catalyst for Candidly – and it's why we do things differently.
"Candidly was an absolute pleasure to work with. They understood where we were at in our journey, and their blind recommendations gave us peace of mind that our decision was based on skillset match rather than personal bias."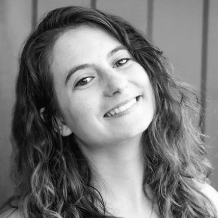 Founder & CEO | Anika Works
What is Zero-Bias Screening?
Biases are underlying attitudes or stereotypes that people attribute to another person or group and can impact how we understand or engage with that person or group. We all hold biases of some kind whether we realize it or not, but in the world of recruiting professionals biases can prevent a company from finding the right person – and the right skills – for the job.

For example, say a Software Developer has the precise skill or proficiency with a programming language that a company is looking to hire someone for, but the programmer is self-taught and has no formal training. Should that Software Developer be disqualified by a recruiter because they do not have traditional qualifications? No. Would that Software Developer be overlooked for the very same reason? In all likelihood, the answer is yes.
For recruiters, it is essential to remove bias from the screening and hiring process whenever possible, not only to ensure fairness and equity for all potential candidates, but to find the best person for the job.
That's where Candidly's Zero-Bias, skills-based approach to screening comes into play.

Candidly is different; it's not like LinkedIn or a hiring portal like Indeed or ZipRecruiter, it's a screening tool. Our platform uses objective data – a person's proficiency in various in-demand programming skills – to match developers and employers.

Software Developers using Candidly build a profile and are invited to take mini-challenges to verify specific programming skills. The skills profiles are anonymous and allow anyone with the right experience to be matched to roles based solely on their programming skills.
A focus on skills effectively eliminates bias from the screening process; providing an array of capable candidates.

When a job applicant supplies subjective information to a hiring manager, such as their level of education or years of experience in a given field, it doesn't paint a complete picture of their relevant skills. Our platform enables recruiters and hiring managers to immediately access a transparent stream of pre-verified high-quality candidates. Effective hiring through skill-matching brings accuracy to the screening process from the outset, significantly improving conversion rates throughout the rest of the hiring funnel and saving cost, energy and time.
Zero-bias screening is proven to increase the number of diverse candidates who apply for roles, make it through to interview, and ultimately get hired.
Want to learn more about how Candidly helps employers?
Developers: We make it easy for you to showcase your programming skills to attract Employers looking to hire.
Select Your Skills
Complete your anonymous profile by adding all of the programming skills you are familiar with.
Verify Your Skills
Take our bite-sized, custom-built programming skill challenges to increase our confidence in your capability.
Be Invited to Apply
We automatically match you to employers looking for your skills, before you're even asked to apply.
Attract More Employers
Get personalized feedback on-demand to help inform your personal development decisions.
Our candidate-first platform puts the power in your hands
What is a Zero-Bias Screening Partner?
Zero-Bias Screening partners are Candidly customers that have committed to promoting fair screening practices across their hiring channels, specifically as it relates to talent acquisition in the software development sector, and that have access to the Candidly platform to screen and source candidates as part of their overall recruiting strategy.
Software Development roles listed on the careers page of a Zero-Bias Screening partner will be identified with a "Candidly Zero-Bias Screening Partner'' badge. Interested candidates can then apply by creating a Candidly skills profile to start the formal screening process.
The Zero-Bias Screening Partner badge signals to capable candidates that from the outset of the application process the company they are applying to has committed to inclusivity and will only review their resume after considering the skills profile.